V. Rev. Billy Swan Administrator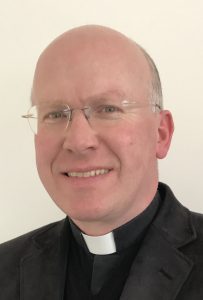 Son of Eileen and the late Billy Swan, was born in 1969. He was educated in Glynn NS, St Peter's College Secondary School; University College, Dublin, St Peter's College Seminary and the Pontifical Gregorian University in Rome.
He was ordained at St Peter's College on 7th June 1998. After his ordination he was appointed as curate in New Ross before moving to Rome in 2002 for further studies and was appointed to the staff of the Irish College, Rome.
In 2012, he was appointed to St Aidan's Cathedral and in February 2021 was appointed as Administrator of Wexford Parish.
Rev. Michael O'Shea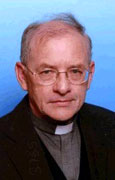 A native of Cork City, Rev. O'Shea qualified as a teacher in Marino Training College, having completed his novitiate in St Helen's in Booterstown, and later his degree in U.C.D.
As a Christian Brother he taught in primary and secondary schools in various parts of Ireland.
In 1997/98 he enjoyed a sabbatical year in Jerusalem. Having been accepted by Bishop Comiskey for the Diocese of Ferns he studied for his Divinity degree in Maynooth, and then did a year in the Parish of Kentish Town in London.
In January 2004 he was ordained by Bishop Eamonn Walsh while stationed in New Ross. In July 2004 he was appointed to Wexford.
Rev. James Cullen CC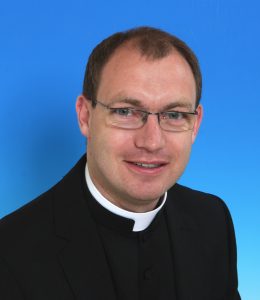 Son of Tom and Margaret Cullen, nee Scallan, Garrylough, Castlebridge and formerly from Roxboro, was born in 1978. The youngest of eleven children and a twin.
He was educated at St Cyprian's National School, Screen; St. Peter's College, Wexford; and St. Patrick's Seminary, Maynooth.
He was ordained at St Aidan's Cathedral Enniscorthy with Rev Pat Duffy, on 24th June 2012, by Most Rev. Denis Brennan DD and Assisted by Most Rev Eamon Walsh D.D, former Apostolic Administrator of our Diocese.
After his ordination he was appointed to the Parish of the Assumption Clonard in Wexford town where he remained until 8th August 2015 when he was appointed CC at Wexford Parish.